Colorado's Top 10 Attractions
Most "best of" lists are a matter of opinion, but not this one. The travel data experts at Arrivalist measure data from 120 million consumers, and they've tracked the most visited places in Colorado — strictly by the numbers. 
Here in Boulder, we were thrilled that our very own Pearl Street Mall ranked No. 6. Many of the others on the list are within a half-hour or so drive from Boulder, too. 
1. Million Dollar Highway
Location: Silverton and Ouray 
From Boulder: 6.5 hours
Between the scenic, Southwest mountain towns of Silverton and Ouray is a stretch of roadway known as the Million Dollar Highway. The source of the name is debated; some say it refers to the road's building expenses while others say there's actual gold in the roadway's fill. Yet pretty much everyone agrees the views are of the million-dollar variety.

2. Denver Zoo
Location: Denver 
From Boulder: 35 minutes 
The Denver Zoo houses some 650 species, including elephants, lions, polar bears and gorillas. The zoo's setting is part of what makes it so special; it is located in Denver's historic and scenic City Park, a great place for a pre- or post-zoo picnic.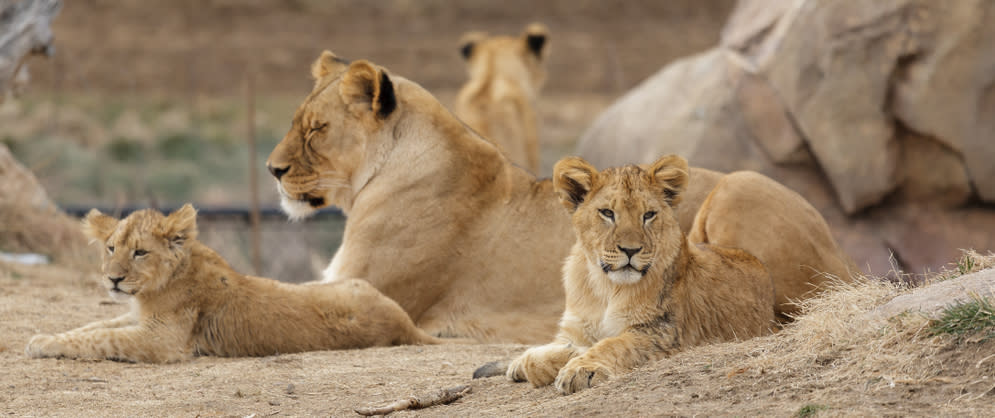 3. Cheyenne Mountain Zoo
Location: Colorado Springs 
From Boulder: 2 hours 
The unique Cheyenne Mountain Zoo is tucked right into the Colorado Springs foothills and is home to 200 species, including more than 30 that are endangered. The giraffes are a particular favorite here.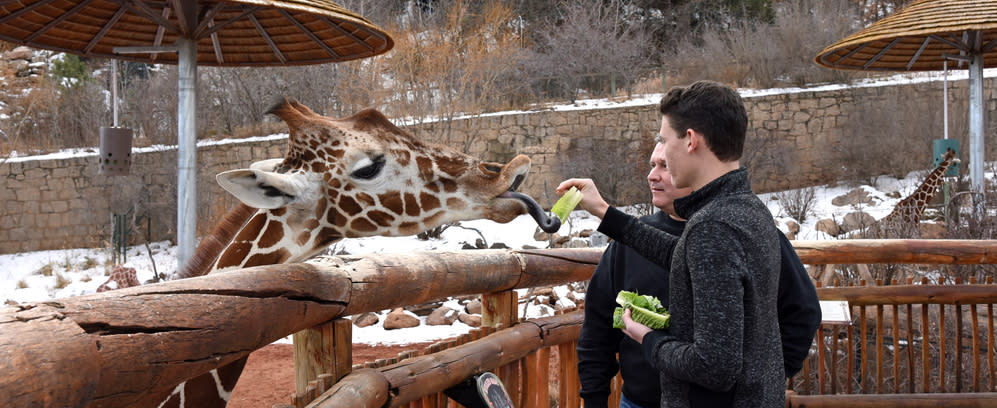 4. Royal Gorge Bridge and Park
Location: Cañon City
From Boulder: 3 hours
The Royal Gorge Bridge stretches 1,260 feet across the Royal Gorge, a staggeringly beautiful canyon with 1,000-foot-deep red granite walls. Here you can walk the bridge, ride across in a gondola, soar across on a zipline, explore a kiddie playland and more.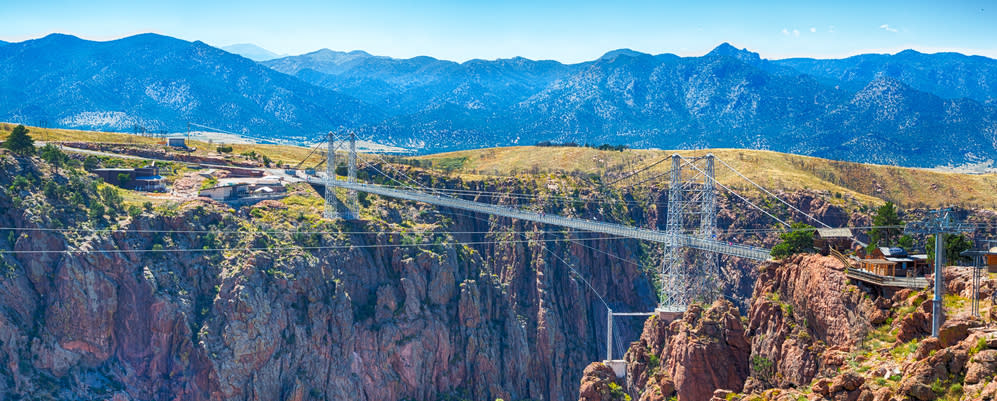 5. Denver Museum of Nature and Science
Location: Denver
From Boulder: 35 minutes 
Dinosaur fossils, wildlife dioramas, gems and minerals, mummies — and city and mountain views — they all come together to make the Denver Museum of Nature and Science one of the country's best science museums, sparking curiosity in visitors of all ages.

Photo: Kit Leong / Shutterstock.com
6. Pearl Street Mall
Location: Boulder
It's been called "a living stage" and "the heart and soul of Boulder" — both apt descriptions. The Pearl Street Mall is a brick-paved, pedestrian walkway lined with historic architecture, now home to the town's hottest eateries, boutiques, outdoor gear shops and coffeehouses. This where locals and visitors alike go to get fresh air and simply be out and about. You'll see dazzling street performers and some of the best people-watching around, too.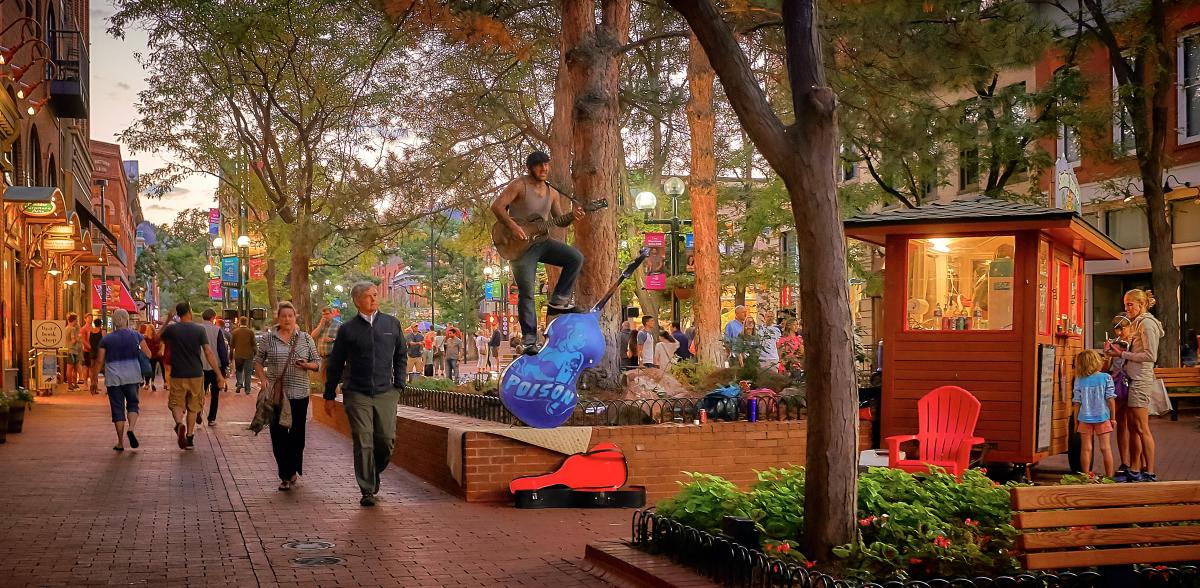 Photo: Pedro Szekely/Flickr Creative Commons
7. Downtown Aquarium
Location: Denver 
From Boulder: 35 minutes
The Downtown Aquarium visit starts with an exploration of North American ecosystems (otters!) and move on to more exotic international ecosystems (sharks!) and take in 1.25 millions gallons of exhibits along the way. Catch a magical mermaid show, walk through a glass tunnel beneath sea creatures and dine next to a huge tank in the restaurant.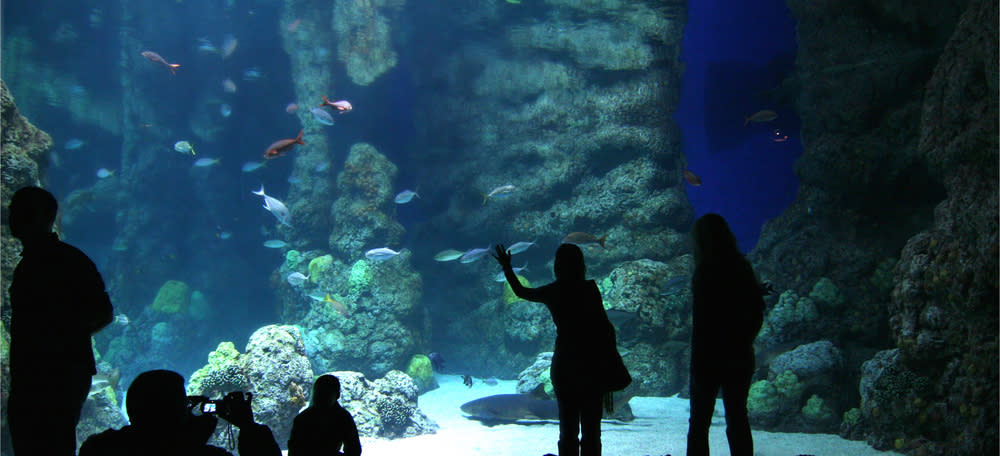 8. Denver Botanic Gardens
Location: Denver
From Boulder: 40 minutes 
Consistently rated among the top botanic gardens in the country, Denver Botanic Gardens is an urban oasis in the city, offering extraordinary tropical plants, exotic blooms, rare and native species and water displays across a 24-acre campus.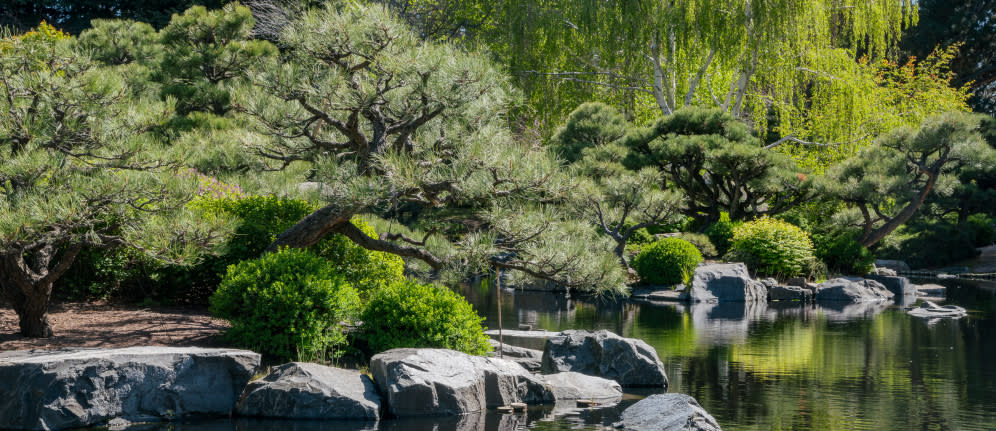 9. Elitch Gardens Theme and Water Park
Location: Denver
From Boulder: 30 minutes
Elitch Gardens has been in downtown Denver for over 125 years. Historic charm and state-of-the-art roller coasters (with mountain views) make this one of the most unique theme parks in the country. There are more than 50 rides and attractions.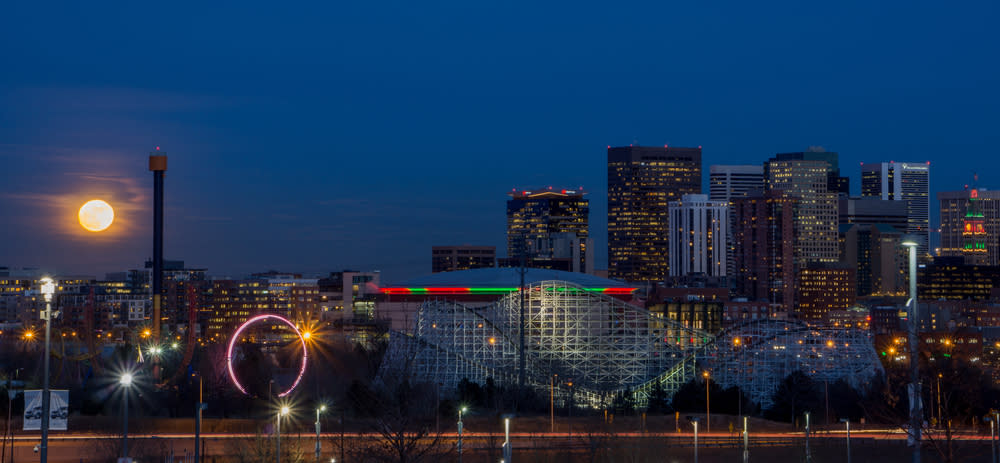 10. Glenwood Caverns Adventure Park
Location: Glenwood Springs
From Boulder: 3 hours
Cave tours, scenic gondola rides, thrill rides perched on the edge of Glenwood Canyon…they all combine for a unique family experience at Glenwood Caverns Adventure Park, near the famous Glenwood Hot Springs Pool.