Mary Ann Mahoney, CEO of Boulder CVB, To Retire
Board names Hoffman to lead the tourism organization
FOR IMMEDIATE RELEASE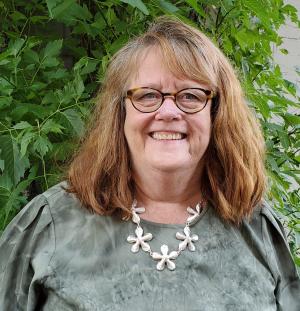 BOULDER, Colo., August 26, 2021 – The Boulder Convention and Visitors Bureau CEO Mary Ann Mahoney announced today that she will retire on October 15, 2021, after 20 years with the organization. 
Mahoney joined the Boulder CVB in 2001 and is a valued leader in Colorado's tourism industry.  During her time, she transformed the organization into one of the city's most effective economic vitality contributors. She was the recipient of The Governor's Award for Outstanding Individual Contribution to Colorado Tourism in 2019.  
"The Board of Directors is extremely grateful to Mary Ann for her outstanding leadership," said Renee McDermid, Chair of the CVB Board.  "It is with regret and appreciation that the Board of Directors accepts this news of Mary Ann's retirement," said McDermid.  "We certainly extend our very best wishes to her, and she will always hold a special place in Boulder's hospitality community," said McDermid. 
It was also announced by the Board of Directors of the CVB that Charlene Hoffman, the bureau's current Operations and Financial Officer, will take over as CEO on October 16, 2021.
Under Mahoney's leadership, both residents and visitors have benefitted:  over $1 million in funding awarded to more than 70 local arts and cultural organizations; the hiker shuttle "Park to Park" moves thousands of people each year; Valmont Bike Park and the Boulder County Farm Trail came to fruition, and the Davidson Mesa pull-off on US 36 is a welcoming gateway for cyclists and motorists.  
In her 40-year career dedicated to hospitality in Boulder's tourism industry, a generation of tourism professionals has been supported and mentored by Mary Ann Mahoney.
She served on the boards of the Colorado Association of Destination Marketing Organizations, the NoBo Art District, the editorial board of BizWest, the Downtown Boulder Business Improvement District, the Tourism Association of Colorado and was a member of the Chautauqua Access Management Stakeholder Committee. In 2019, she was awarded the Boulder Chamber's Celebration of Leadership President's Award of Distinction.  
Tom McGann, the CVB's Board of Directors Past-Chair, and Director of Parking Services at CU Boulder said, "There is no one who epitomizes a cooperative 'town and gown' community partnership better than Mary Ann. She always is focused on getting city and university parties to cooperate for the good of the citizens of Boulder."
Mahoney said, "Twenty years ago this week I walked into the offices of the CVB where I had been many times as a Board member. One promise I made to the panel of folks that I interviewed with was that the hospitality and tourism economy will no longer be a secret and will be at the table along with other economic industry leaders."
"Bringing in the whole host of tourism partners, beyond hotels and restaurants, was a priority as Boulder was full of experiences," Mahoney said. "These experiences are what set Boulder apart from other destinations. These experiences are what our residents do every day and if they enjoy them, so would like-minded travelers. The Boulder residents are who the CVB studies to keep fresh thoughtful messages to communicate to the world!"
She went on to say, "Meetings and conference groups enjoy the same things that leisure guests do, so a comprehensive integrated marketing strategy took form."  
Mahoney summarized with, "It's been a blast!"
Mahoney went on to say, "I'm happy that Charlene has been chosen by the Board as our next CEO," said Mahoney.  "All along I've relied on Charlene as my partner in developing strategy, and more recently I turned to her to lead us through crises.  She has a deep commitment to the values that make the CVB an effective organization."  
Since joining the CVB in 2014, Hoffman has played an integral role in advancing strategic priorities, overall impact, and the daily operations of Boulder's official tourism organization. By maintaining an active pulse of emerging and new tourism, ecotourism, destination marketing/management, and sustainability trends, she continually improves CVB's related footprints and strategy.  Hoffman led the 501c(6) incorporation process to establish its role in the community for the best interest of advocacy and Boulder residents.  In addition, she spearheaded the CVB's accreditation as the City of Boulder's official destination marketing organization by achieving the globally recognized Destination Marketing Accreditation Program (DMAP) distinction that defines quality and performance standards in destination marketing and management.  Hoffman brings more than 25 years of diverse experience in senior-level management and ownership roles in the areas of sales, marketing, management, business development, finance, and business operations.  
"As the new CEO, Charlene will continue to champion the values and vision we have come to expect from the Boulder CVB," said Dan Dykstra, Director of Conference Services at the University of Colorado Boulder.  "She has the insight, knowledge, and determination to move us forward.  As Chair-Elect of the Board, I cannot wait to see what lies ahead," said Dykstra.
Hoffman said, "Having lived in Boulder for the past 23 years, I am truly honored to continue to work with the great team at the CVB and have this opportunity to become even more involved in Boulder's community. It is because of Mary Ann's dynamic leadership that we are in such a strong position and poised for future success. We know that economic recovery cannot happen without the recovery of the travel and tourism industry, making the work of Boulder's destination marketing organization even more critical.  The CVB's senior management team remains in place and together we will work diligently to move projects forward that will benefit the Boulder community and ensure a seamless transition that will continue to aid in Boulder's economic recovery," said Hoffman.  
The Boulder CVB is a contract service of the City of Boulder charged with tourism marketing, group sales and visitor services.  Its mission is to promote Boulder's natural environment, art, culture, innovation, and the visitor experience to support economic vitality and Boulder's quality of life.