Welcome Back,
CU Alumni!
Let the Good Times Roam
Remember late nights at The Sink? Early mornings (ok…11am) on the Flatirons trails? Stopping by Mustard's Last Stand on your way back from a Boulder Theater show, an inevitable ketchup stain ending up on your shirt? Hiking up to Boulder Falls and feeling the mist on your face? Adventures old and new await in Boulder, and we're thrilled to welcome you back.
Plan a happy Homecoming with the ideas below, and if you're looking for specific recommendations, Visit Boulder is at your service: visitor@bouldercvb.com or 303-442-2911.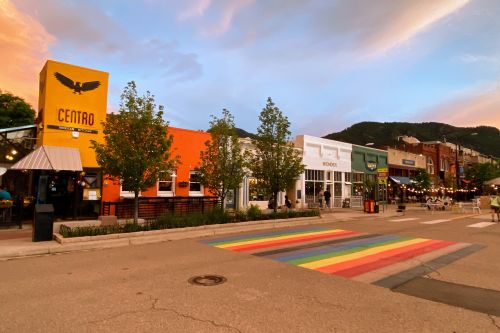 Pearl Street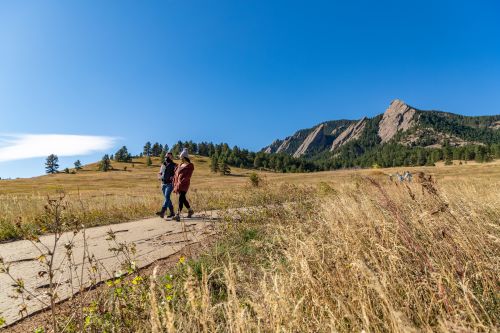 Flatirons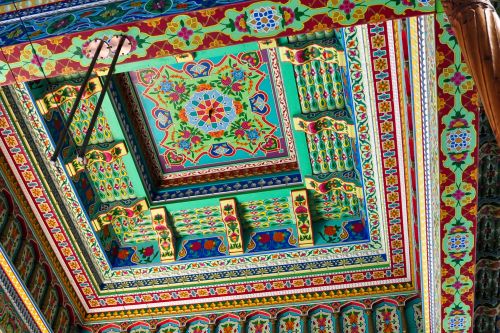 Dushanbe Teahouse
Endlessly fun ways to celebrate your love of music across the city
Read More
KEEP EXPLORING
We've got more ideas to make your time in Boulder extra special.
What to Do on Sunday
After the excitement of the big game on Saturday, you might want to chill out with a cup of tea on Sunday or keep the adventure going by trying a new hike. 
Have a Leisurely Brunch
You might remember brunching it up at The Buff, Village Coffee Shop or Lucile's — and those are still some of Boulder's favorite brunches. Coach Prime has been trying out places around town, too, and we've got an entire Boulder brunch guide to point you in the right direction.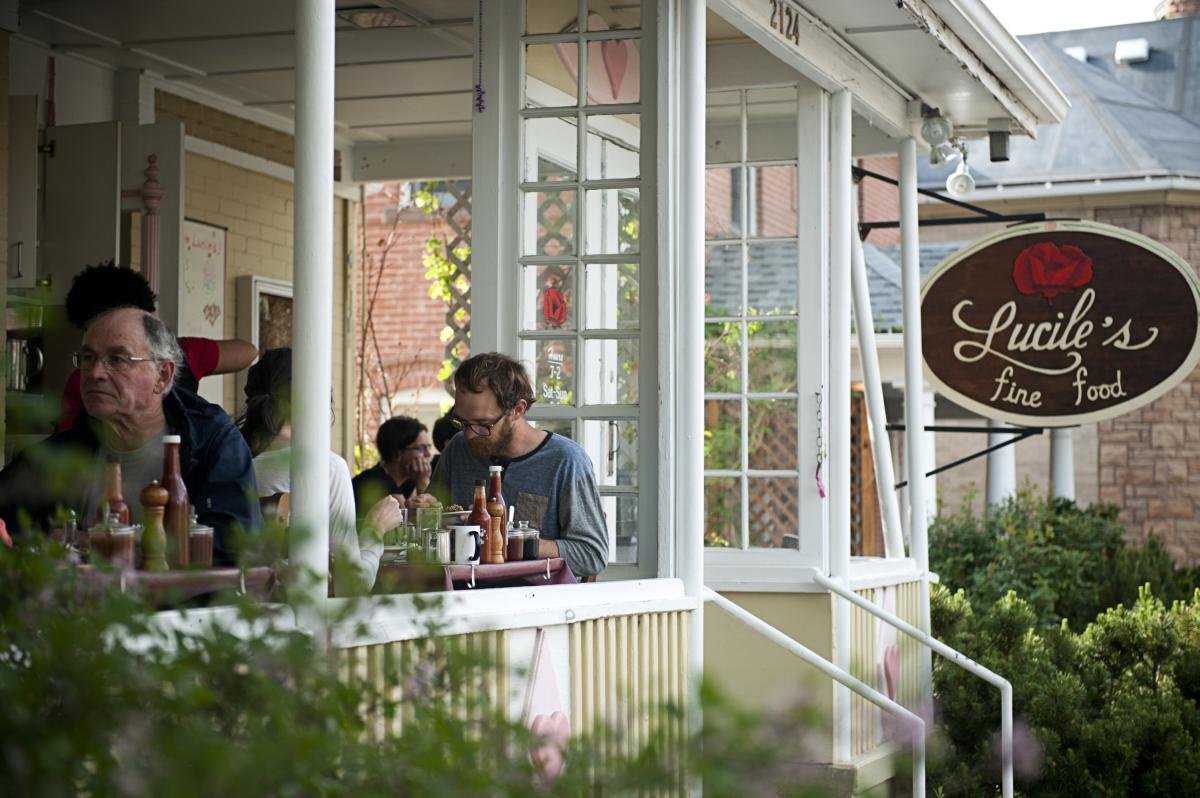 Make Your Pilgrimage to the Flatirons
If it's been a while since you saw the Flatirons up close, do yourself a favor and make a stop at Chautauqua Trailhead. You'll be captivated all over again. Take some pictures and hike on an extensive trail network if you like. Stay a while to visit the Colorado Chautauqua — turning 125 this year! — by stopping in the Chautauqua General Store for a latte or snack, grabbing a bite to eat at the Chautauqua Dining Hall or catching a show at the Community House.
See What's New on Pearl Street
Pearl Street remains Boulder's heart and soul — and 5280 Magazine recently wrote about an explosion of new shops and eateries that have popped up. Be comforted by old haunts, like Ben & Jerry's, the Boulder Book Store, Pasta Jay's or (dare we remind you) the Sundown Saloon, but also check out a proliferation of new murals, a killer record shop, heirloom-quality puzzles at Liberty Puzzles (alumni owned!) and lots more to discover.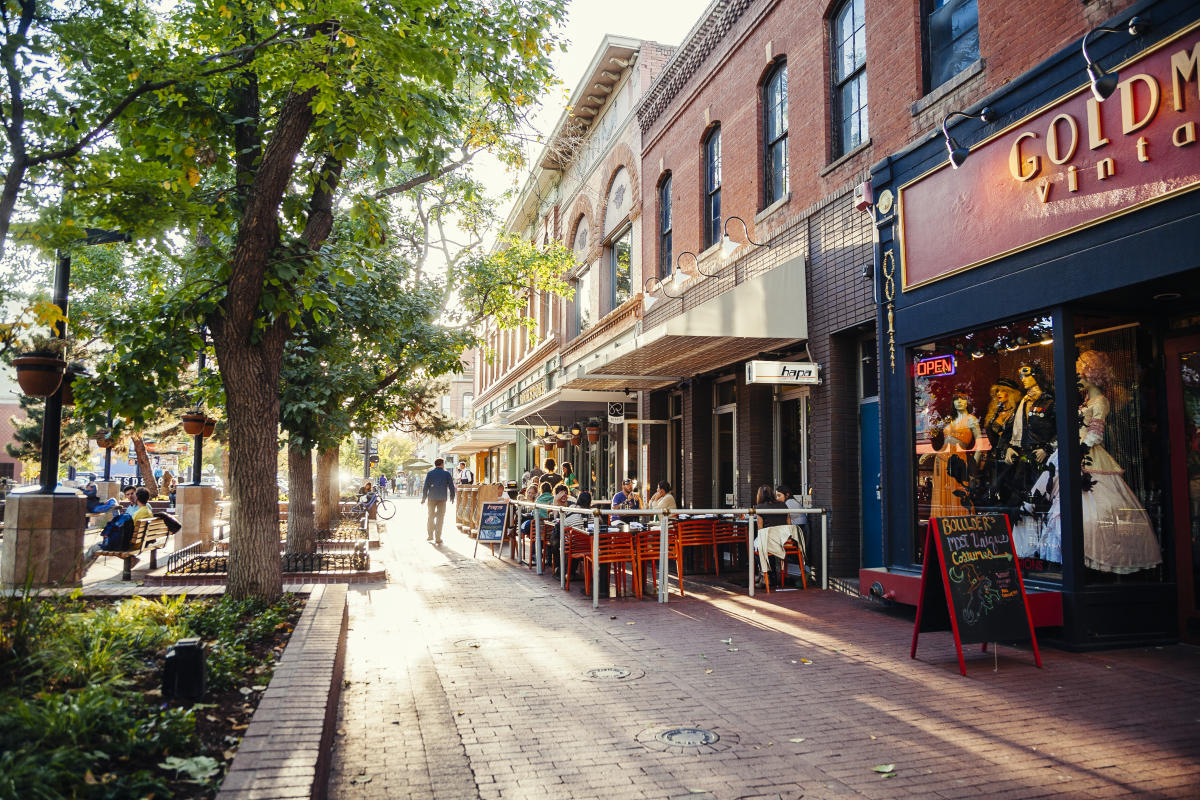 Go for a Hike or Nature Walk
Put your feet to a trail for some nature therapy and adventure. Two gentle but spectacularly scenic trails are available at Wonderland Lake or Bobolink Trailhead. If you would like more of a workout, head to Realization Point (be prepared for a short but steep and winding drive up Flagstaff Road) and try Range View or Boy Scout trails.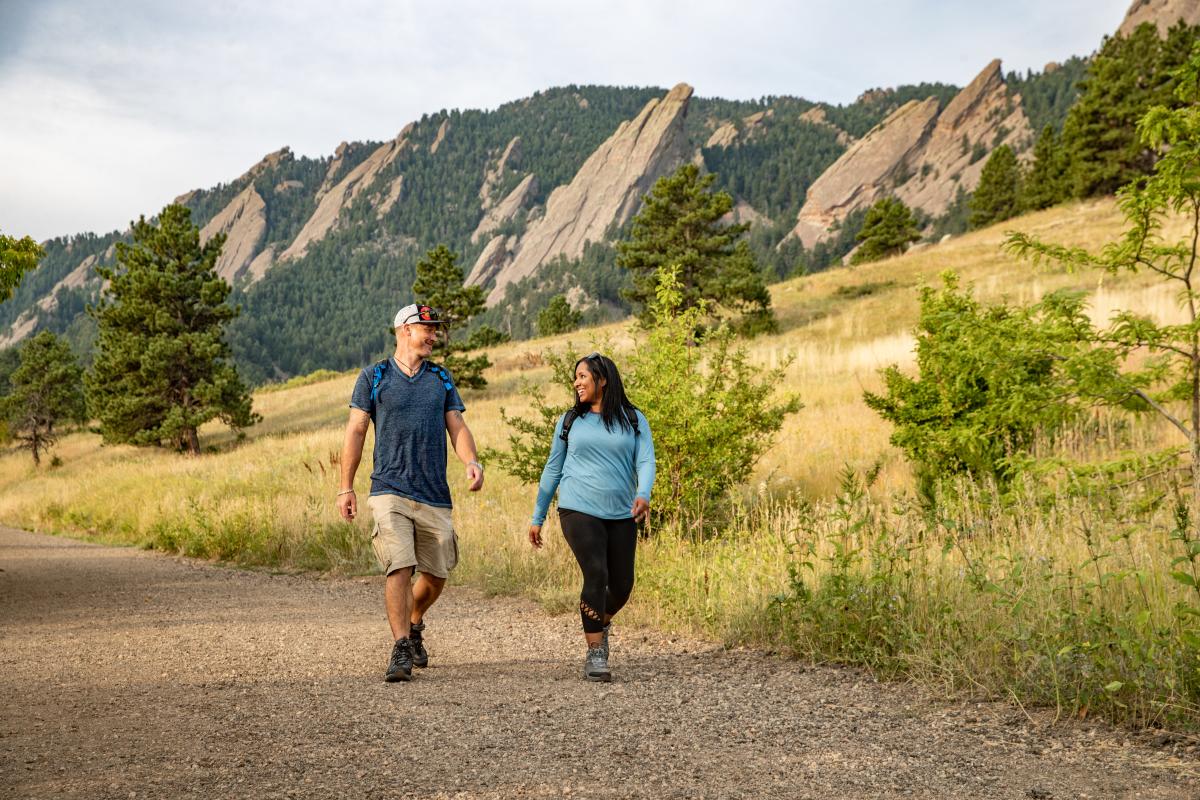 Revisit The Hill
Take a walk down memory lane on The Hill. Catch a concert at the Fox Theatre, indulge in a plate of paella at Cafe Aion, check out the wall art and killer burgers at The Sink (which is celebrating its 100th anniversary this year!), or settle into a booth at the sleekly styled Alpine Modern Café for a latte and avocado toast.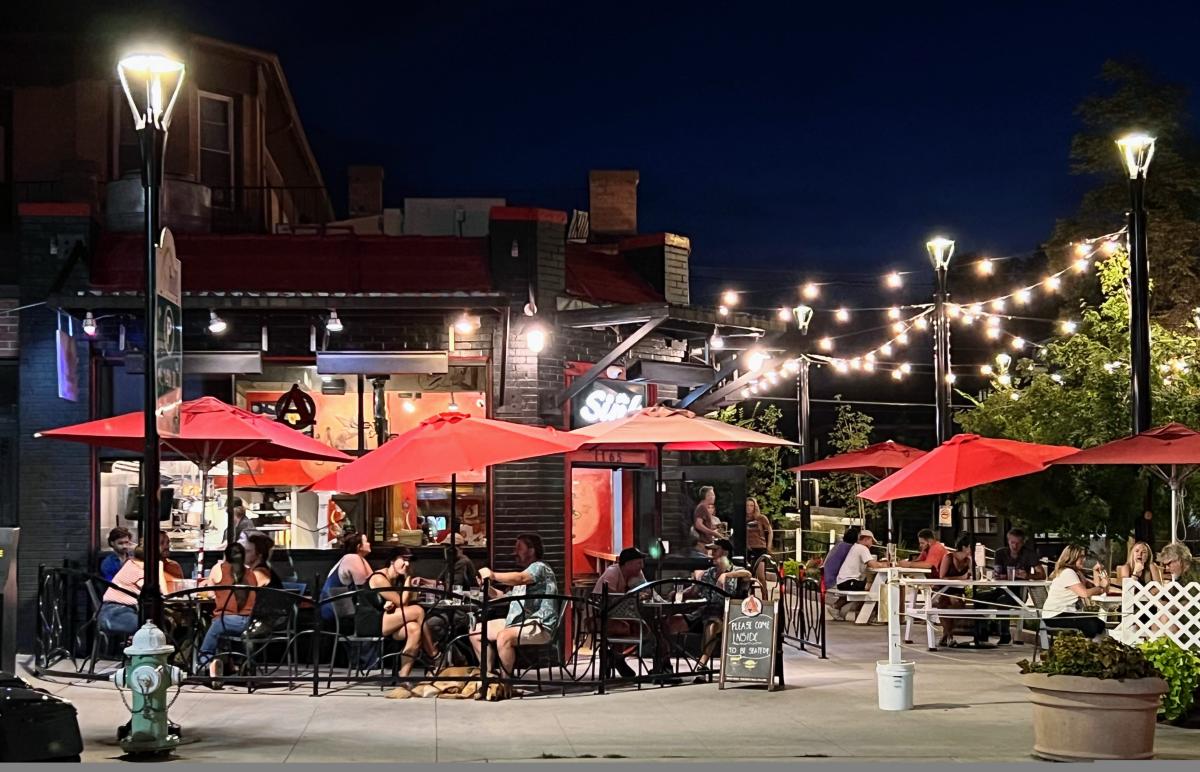 Tour the Museum of Boulder
The Museum of Boulder relocated to a dazzling new location in 2018. The new digs are fitting of this world-class museum that tells Boulder's story beautifully with the most fascinating multimedia exhibits. The museum has spacious galleries and a rooftop that's perfect for photo ops in front of the Flatirons.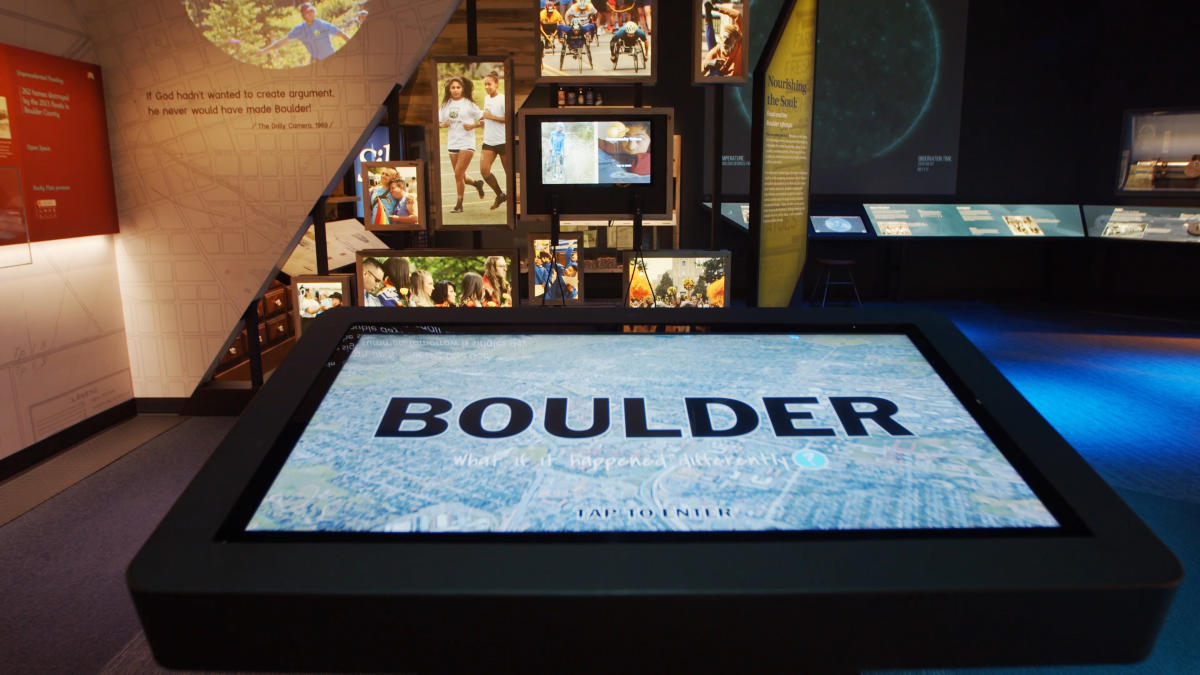 Take Tea at the Boulder Dushanbe Teahouse
Stop by the Boulder Dushanbe Teahouse to take in the stunning hand-carved and hand-painted woodwork and for a cup of tea sourced with care from around the globe.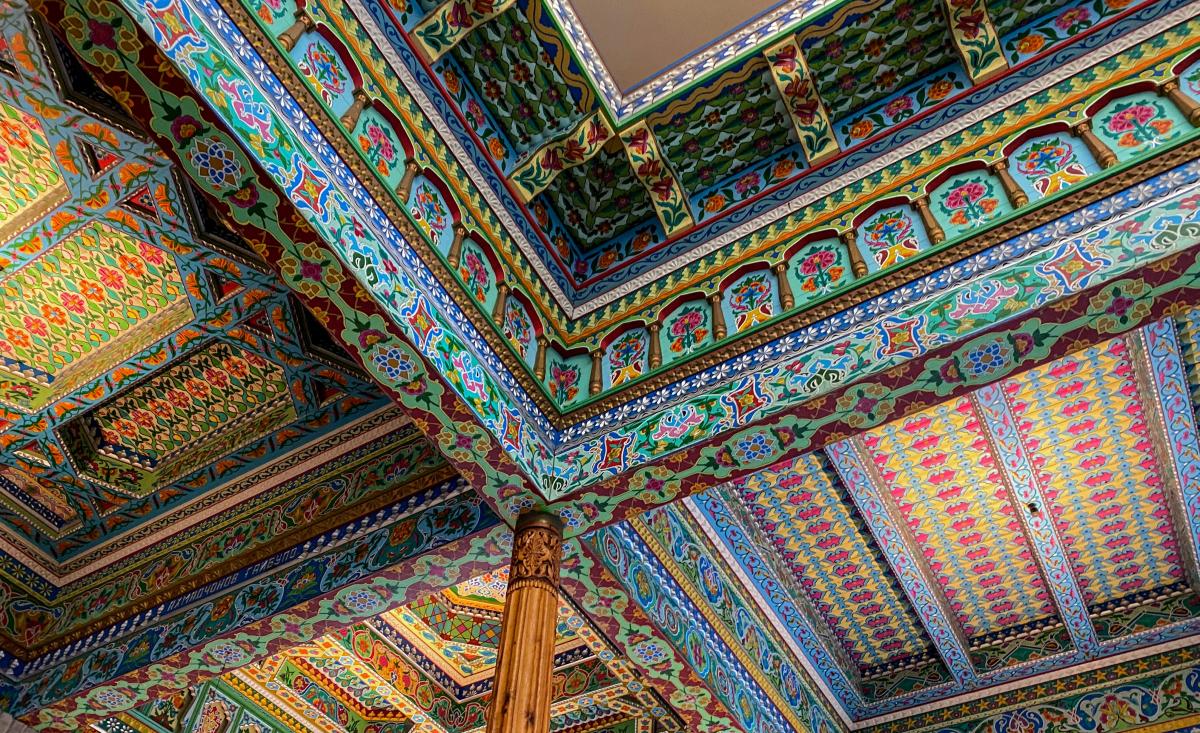 Try an Electric Bike Tour
If you've never tried an e-bike, you're in for a treat. You'll feel like a superhero zooming up hills with the greatest of ease. Several tours are available to take you through downtown and up to the foot of the Flatirons. Find more tours and e-bike rental info.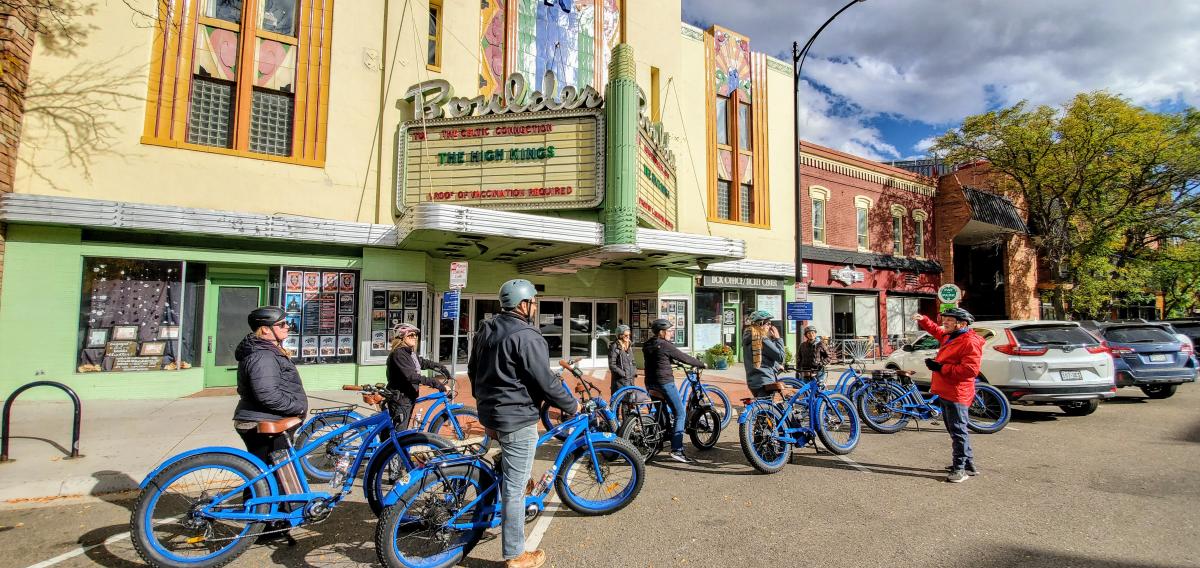 Go for a Scenic Drive
Put some tunes on the radio, pack a picnic and hit the road for a scenic drive. You'll be reminded of the natural splendor that surrounds Boulder in almost every direction.